Buying agent in Amsterdam
Buy your home with confidence
Amsterdam's housing market is unlike any other, a different story – but I am intimately familiar with every part of that story. I'm so pleased to meet you! I'm Marthe Beusekamp, buying agent in Amsterdam, and look forward to helping you buy your new home.
Buying your home with confidence
In today's overcrowded housing market, it's difficult to distinguish a good buy from a bad one. What choices should you make, what's right for your financial situation, your plans and your wishes? Someone who stands by your side and leverages their experience and extensive network on your behalf is exactly what you need. A buying agent with a network and years of experience in Amsterdam's housing market, who works quickly and thoroughly and takes your wishes and requirements to heart. Marthe Real Estate is that buying agent. Rely on me as your buying agent and feel confident when you sign the contract!
Buying a home with knowledge
It takes a lot of insight, knowledge and experience to buy a house or apartment in Amsterdam. You need an experienced eye to understand the documentation associated with a house or apartment in Amsterdam. My long and successful track record ensures that I have that knowledge. I can discern a property's pros and cons, the history to take into account, and what to expect from a property at what price. With over twenty years of experience as an estate agent in Amsterdam, I'm intimately familiar with every district, neighbourhood, building period, and the changing laws and regulations through the years. How this benefits you? It means you'll buy your home in Amsterdam with indispensable know-how at your fingertips!
Buying with confidence on Amsterdam's housing market
Often, all it takes is that first step across the threshold of a property to know it's right for you: This is your new home! And that's the right moment to let me handle the paper and investigation work for you, so you can focus on every new impression – and the future. I'll help you make a well-considered decision. And you can trust that I'll warn you if I believe you should make a different choice. Amsterdam's housing market is a special market that can make you uncertain, but I'll do everything I can to help you buy your future home here – and feel good about it!
Sometimes a property is perfect as is… but often it's not quite right and some work has to be done to turn your new house into a home. If I helped you buy a house or apartment in Amsterdam, I can also assist you with conversion and building management.
The best way to buy a home in Amsterdam is to rely on a buying agent you can trust. I would love to offer you all the support and advice you need to feel confident about buying a home in Amsterdam. I'll leverage my knowledge, network and experience on your behalf – always at a fixed rate. Simple and straightforward, making things easier for everyone.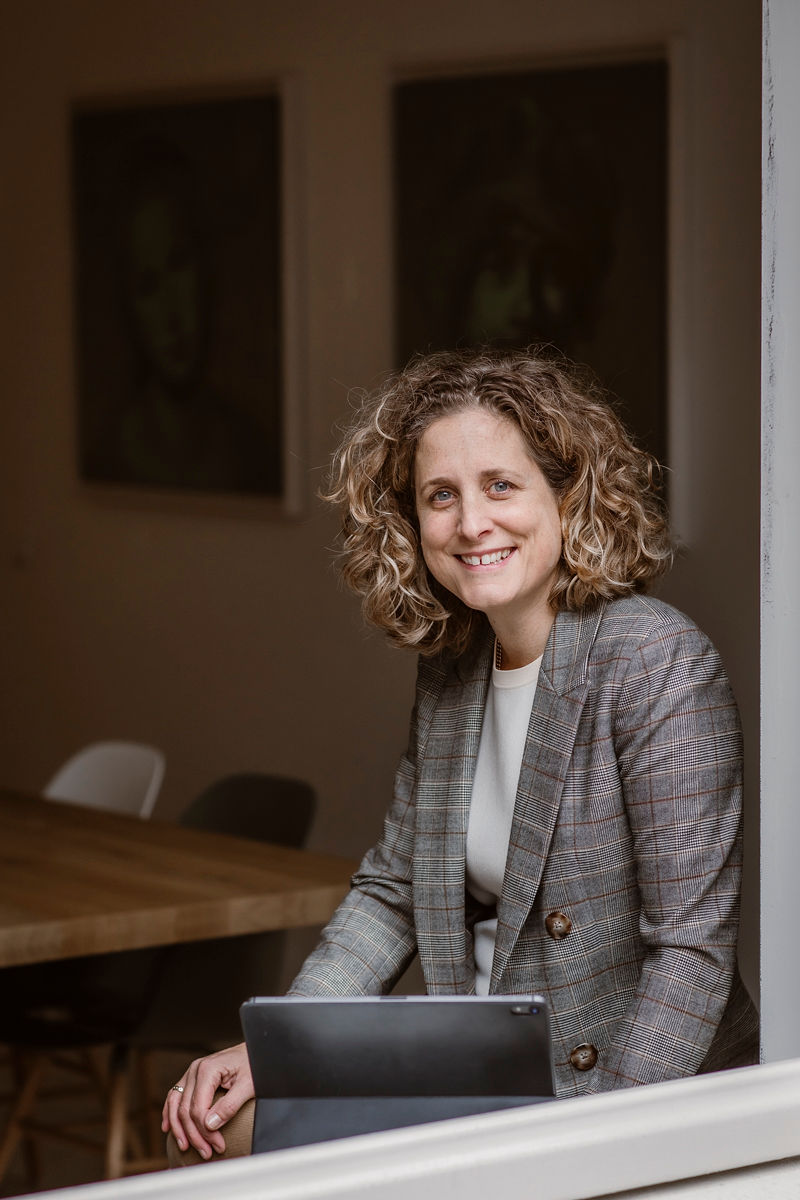 " Buying my first home wouldn't have been possible without Marthe. From day one, her experience and knowledge paired with her proactive approach gave us the edge in this highly competitive market. It was a true pleasure working with her. I can highly recommend her services to anyone looking to purchase a home in Amsterdam. "